The magic of personalized gifts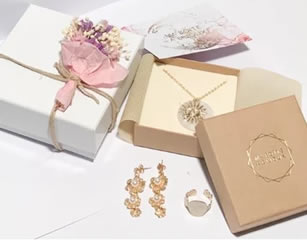 "But what am I going to be able to offer him?" There are millions of us who regularly ask ourselves this question. And there are plenty of occasions: calendar holidays such as Christmas, Valentine's Day, Mother's Day, Father's Day or even birthdays, births in the family, the retirement of a colleague … the list is long. In short, every day we are looking for original gift ideas.
However, it is not easy to renew oneself without falling into the banality or even worse, risking a lack of taste! Because Giving a gift is not a trivial act. Above all, a gift voucher should be fun. For this reason, you have to aim right, know what will satisfy the other and find the gift that will create this little moment of magic and emotion that goes beyond the object and which highlights the relationship. It is often for this reason that we remember our childhood gifts. These are not always big gifts but little touches that mark us for life. It is also in memory of a grandmother who gave him at the age of 12 a hand towel embroidered with his first name – towel which he still uses – that the creator of the Cadofil site had the he idea of ​​offering Internet users to personalize online gifts to make them unique and original. Because that's what it is all about: transforming an everyday object into an exceptional gift. This magic is possible through personalization. We can personalize with text, patterns, materials. The possibilities are limitless.
Whoever receives the gift is touched by so much care and love. It is indeed very flattering to say that we are the only one to have this gift and that the person who made the personalized gift had a very original or even intimate approach. Indeed, offering a personalized gift is involving, it takes time and requires thought: choice of the object, the type and characteristics of the personalization (text, pattern, colors, etc.).
For the one who gives the gift, it's a bit the same thing. Making a successful gift is important; you have to take your time and put your heart into it. Giving is as pleasant as receiving.
Finally, a personalized gift is a gift that we keep preciously and that crosses the years as if to better remember this pure moment of shared happiness when we received it.
So if you too want to tell others how much you love and care for them, give a personalized gift. There are very nice sites on the internet specializing in personalized gifts. Thanks to them, you will never again ask yourself the question: "But what am I going to be able to offer him?" "